Devils Lake Engagement Session
Sometimes, when the path gets rougher, is when it gets interesting.  
And if life brings you mountains, surround yourself with people who are willing to climb them with you. Casey and Connor have that part of life figured out. These two are ready and set to do life together in the most adventurous and loving way. The character of a person can often be seen in how they ebb and flow with life's currents. Casey and Connor's photo session was planned as a simple hike into the woods. Instead we got off track and has to climb up the side of the mountain.  These two brave souls did not let anything intimidate them and went head first into adventure. Their story is one of romance and drive.
We started our adventure at Espresso Royale on State Street in Madison. Casey had said she wanted a photo of her and Connor in a window at a coffee shop, so after some intense research we found the perfect window at Espresso Royale. We planned to meet up at the cafe to get the window shot before heading to Devils Lake for our hike, what we didn't expect or plan for was Taste of Madison, which happened to be going on the same day. State Street was packed! It took us 20 minutes of driving in circles to find a parking spot. We got to the cafe and it was exactly what we were looking for, we couldn't have asked for a more perfect cafe to shoot Casey and Connor. After that we got a shot of them walking down State Street with the capital in the background and headed to Devils Lake.
We knew when we got there exactly where we wanted to shoot and that we needed to take the East Bluff Trail, but since Katya and I have only hiked the West Bluff, we weren't exactly sure where the trail began. After talking to a cashier in the shop we figured it out, or so we thought. We headed down a narrow winding path climbing over and under logs until we came to a dead end. At this point we either had to go back and start over, or climb 5o feet up a pile of rocks. This is when things got interesting, lucky for us Casey and Connor were ready for an adventure, my only regret is not taking photos while we climbed. After about 20 minutes of climbing we got to the top. 
I'll let the photos tell the rest of the story…
Click here to check out Casey and Connors wedding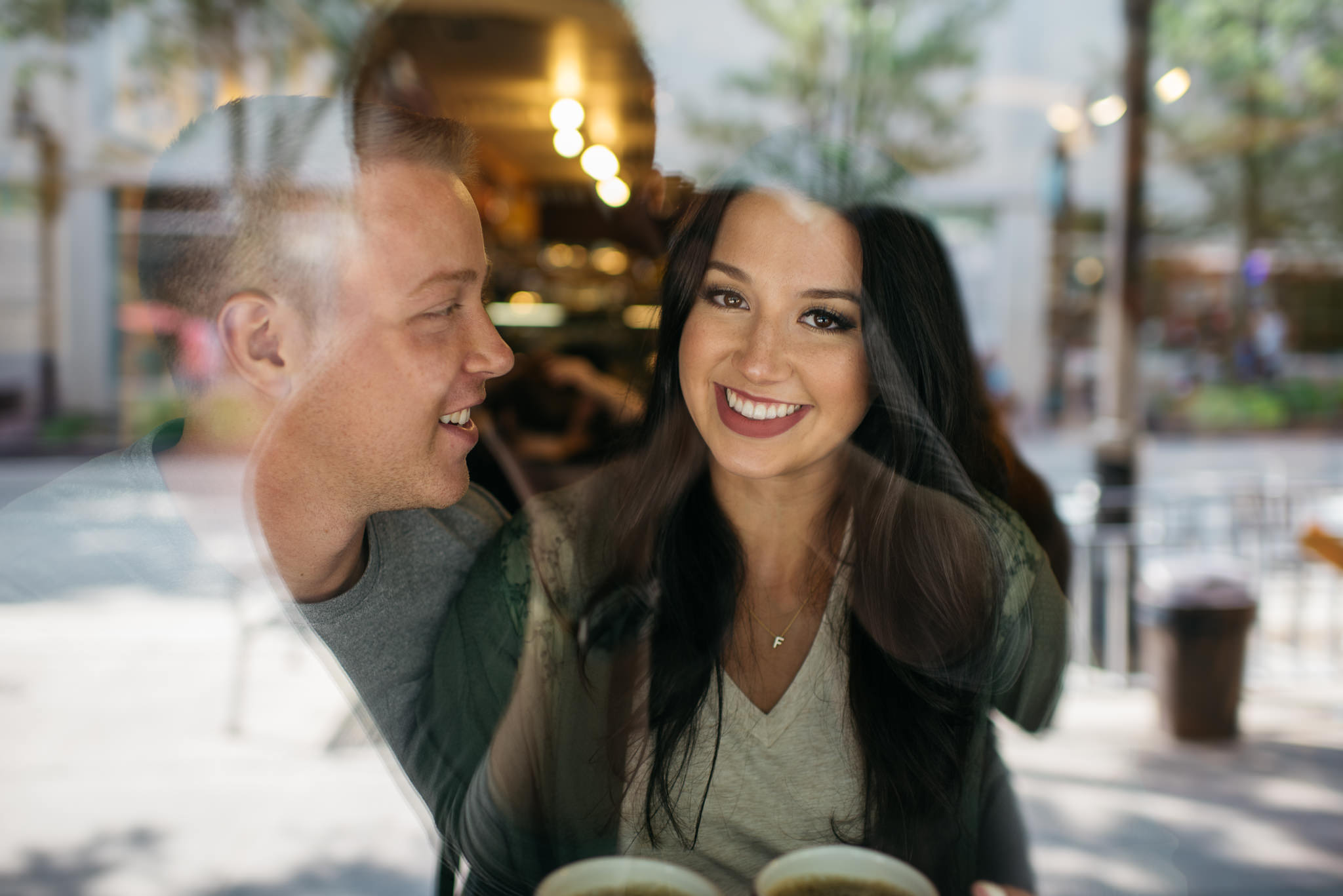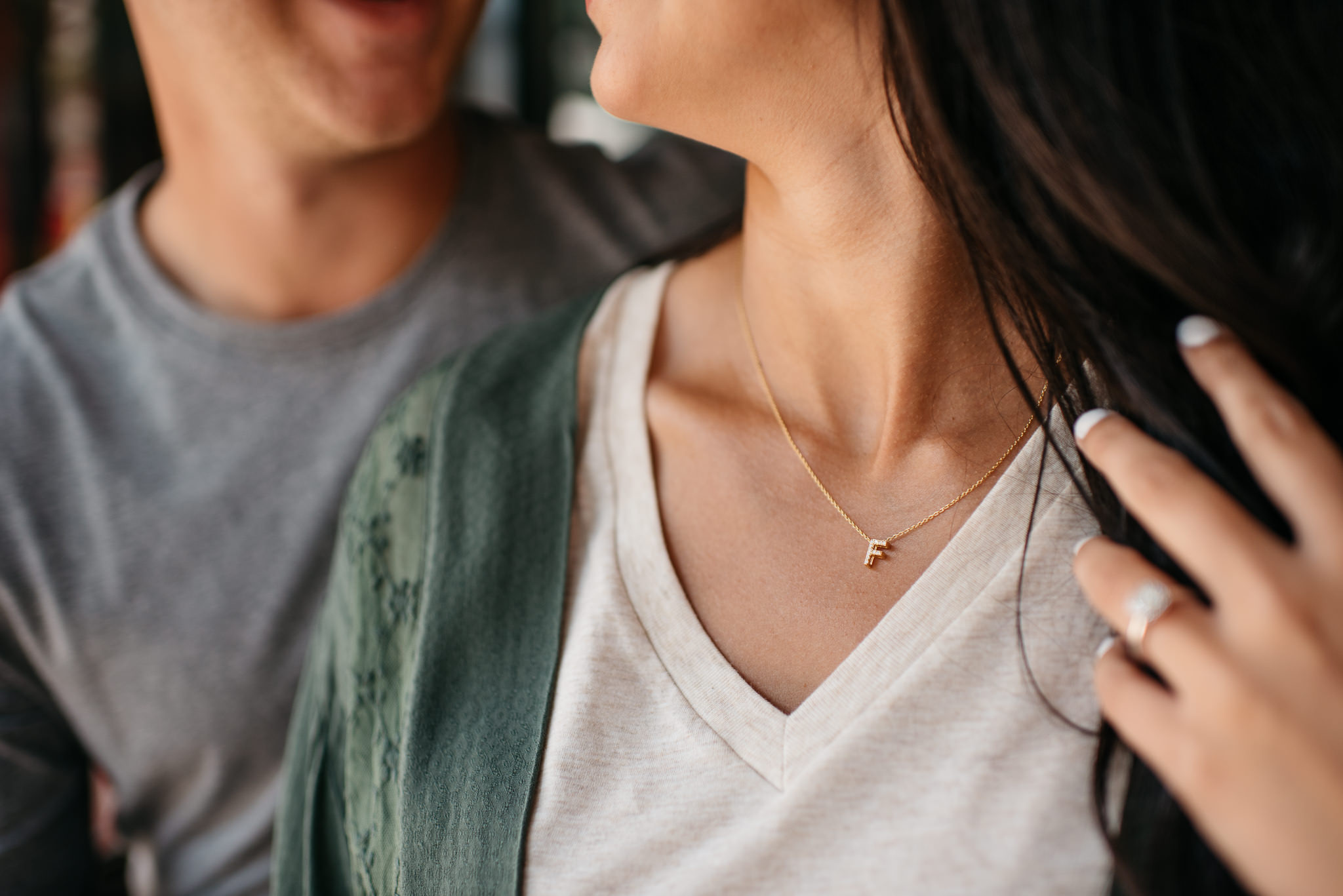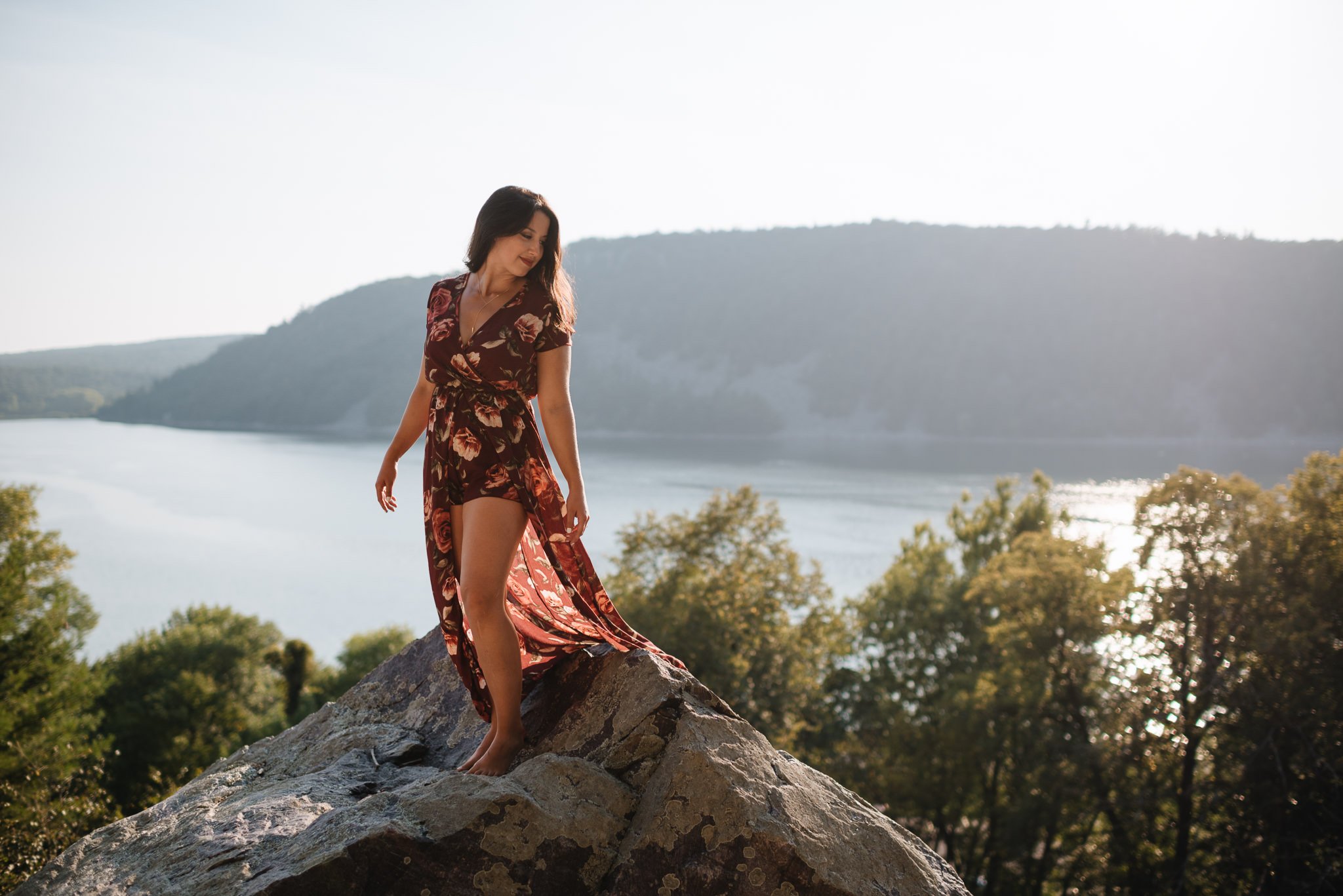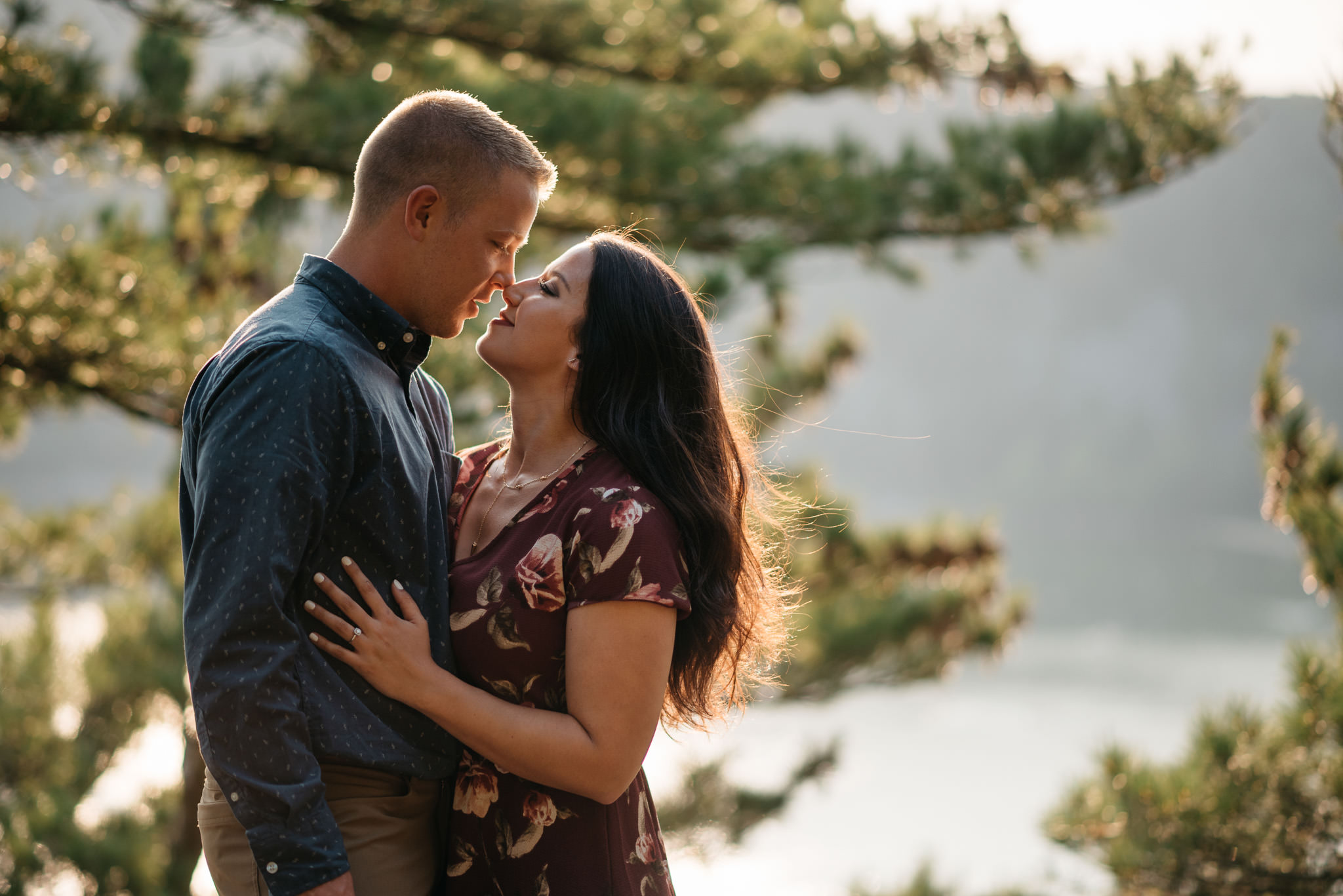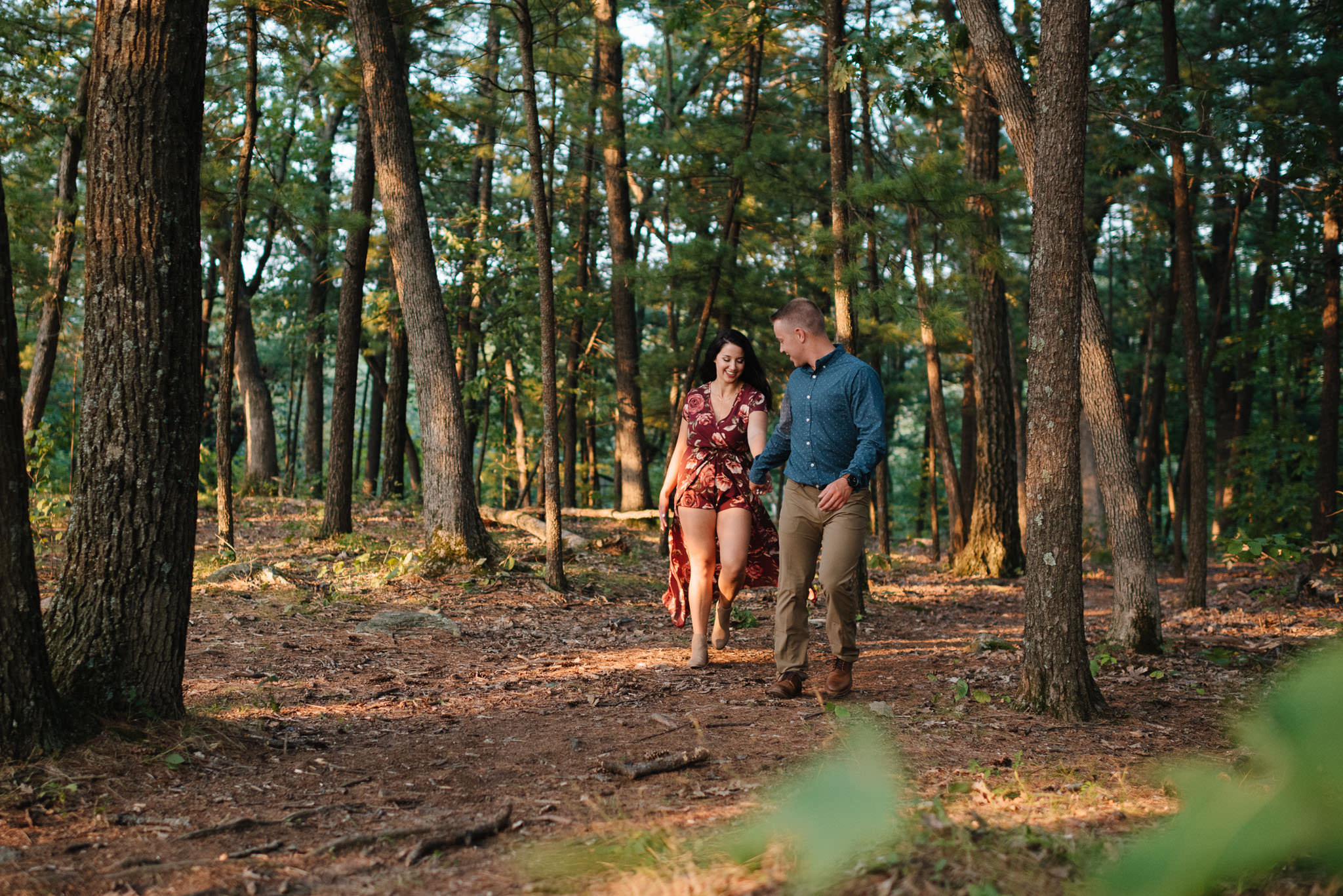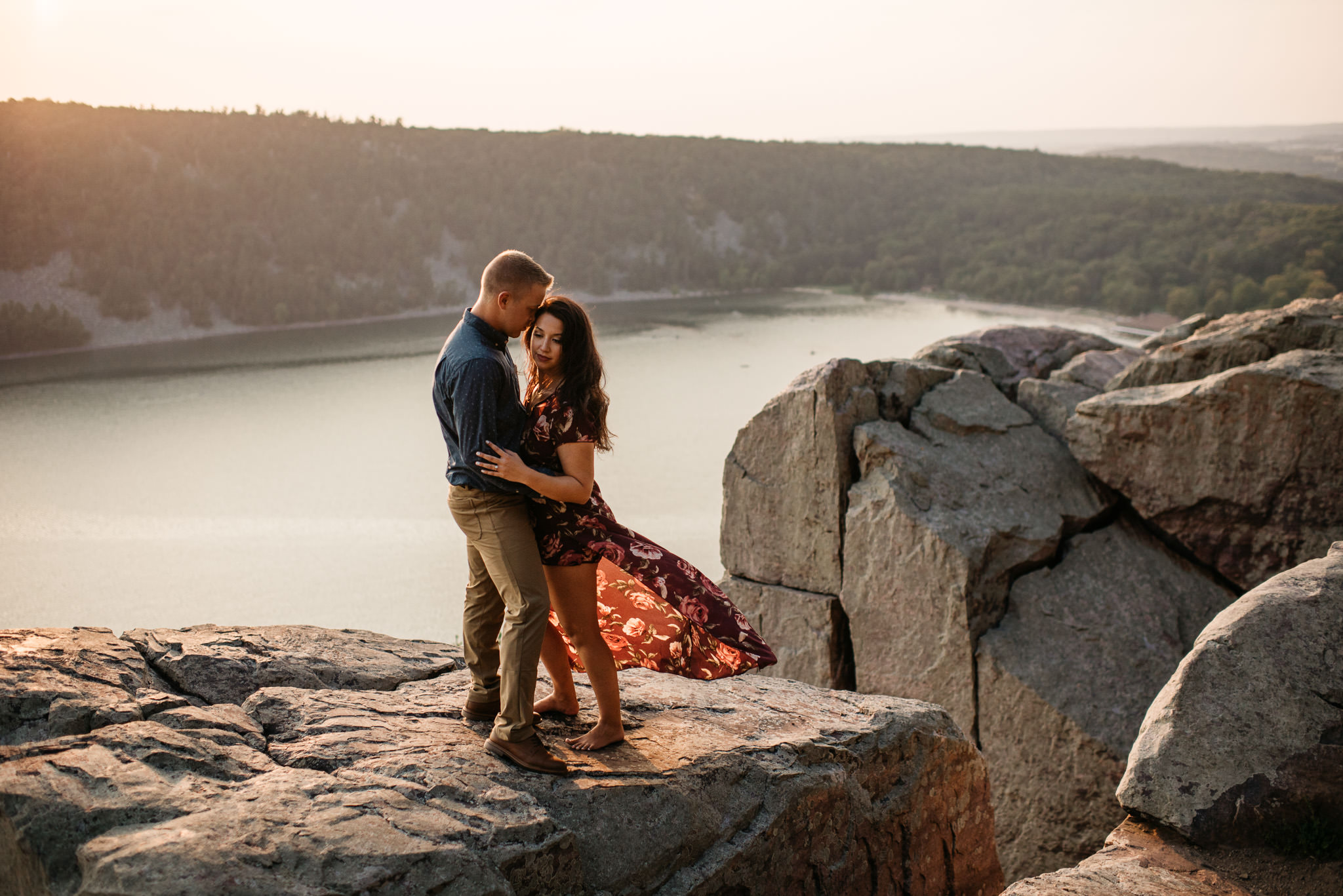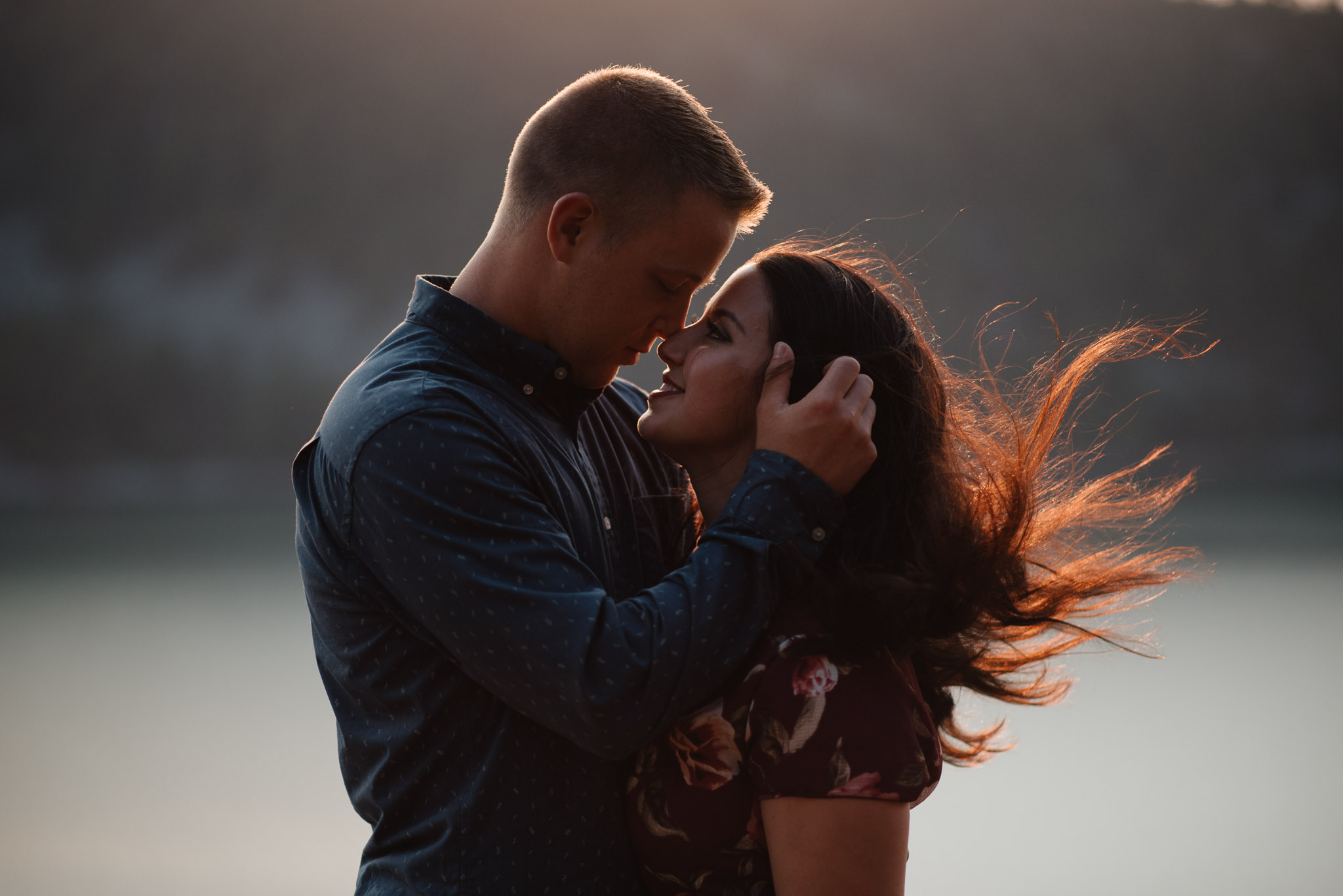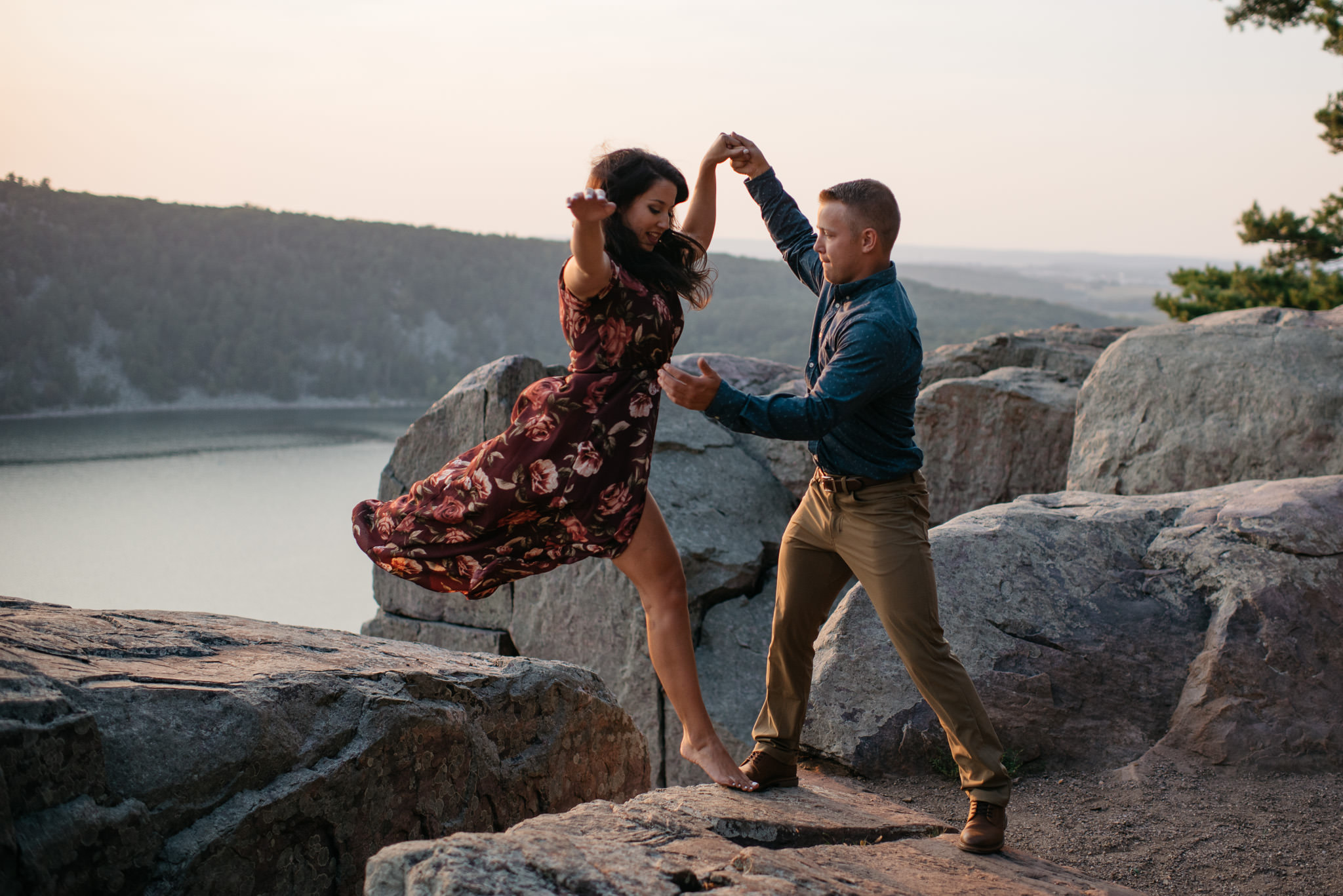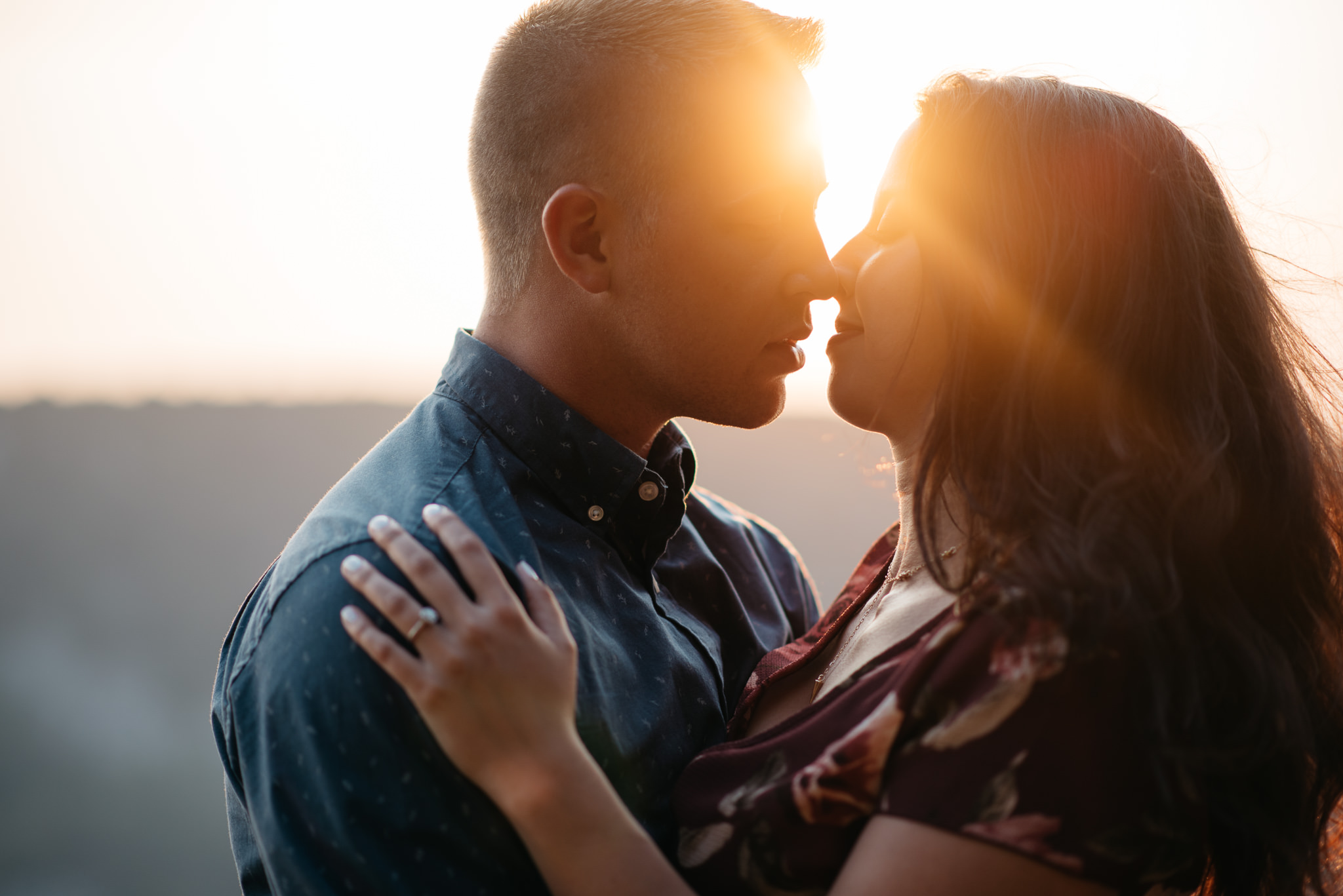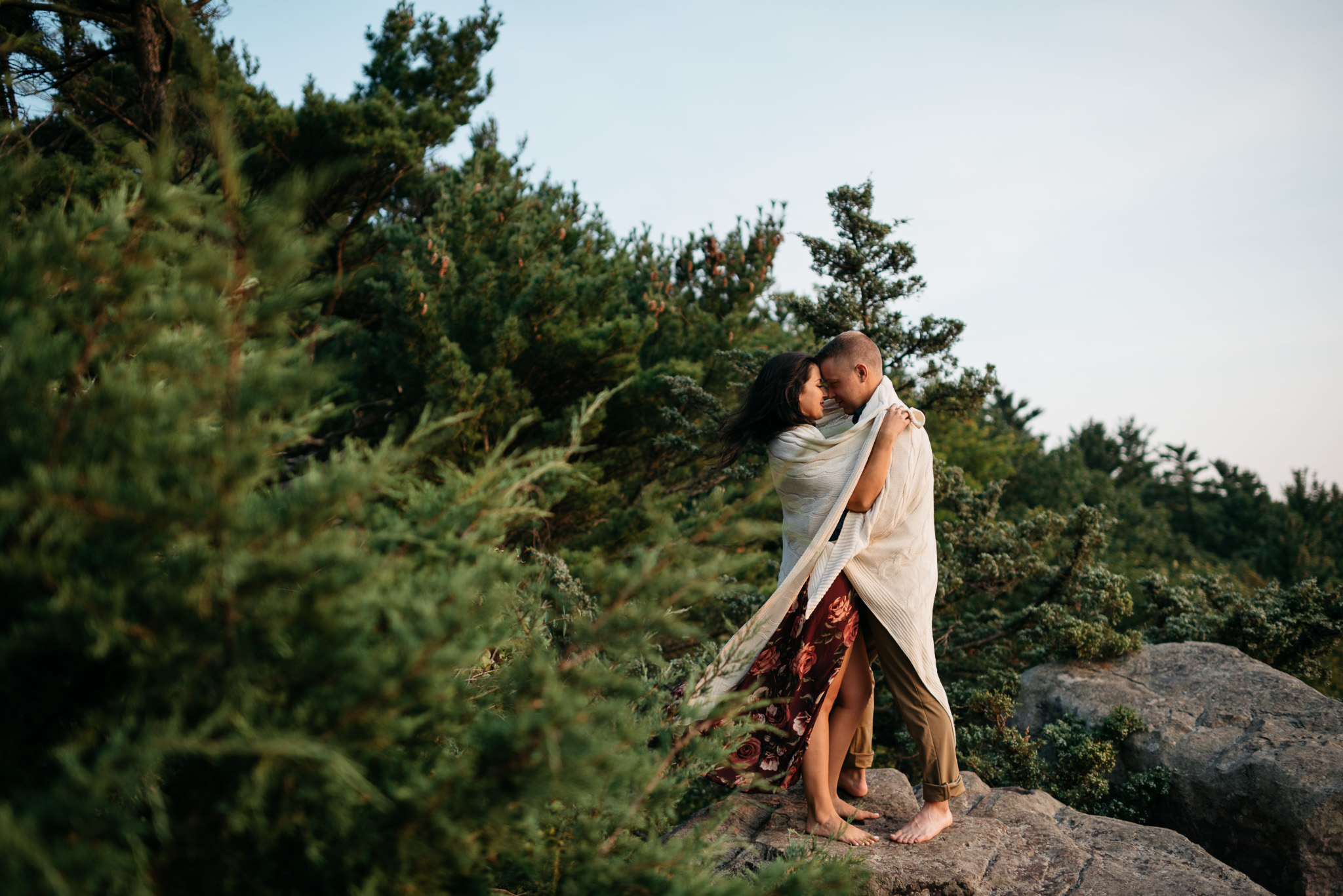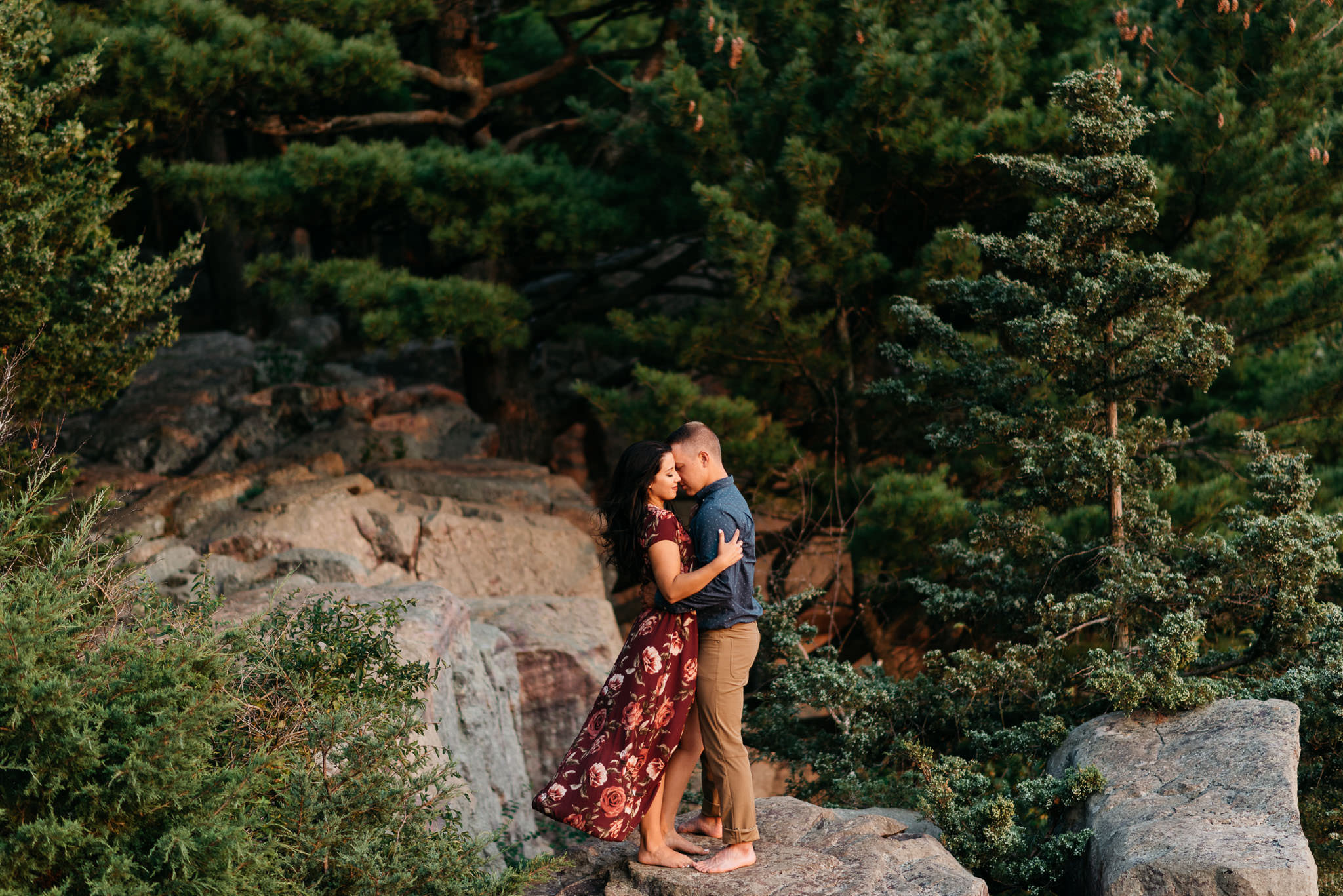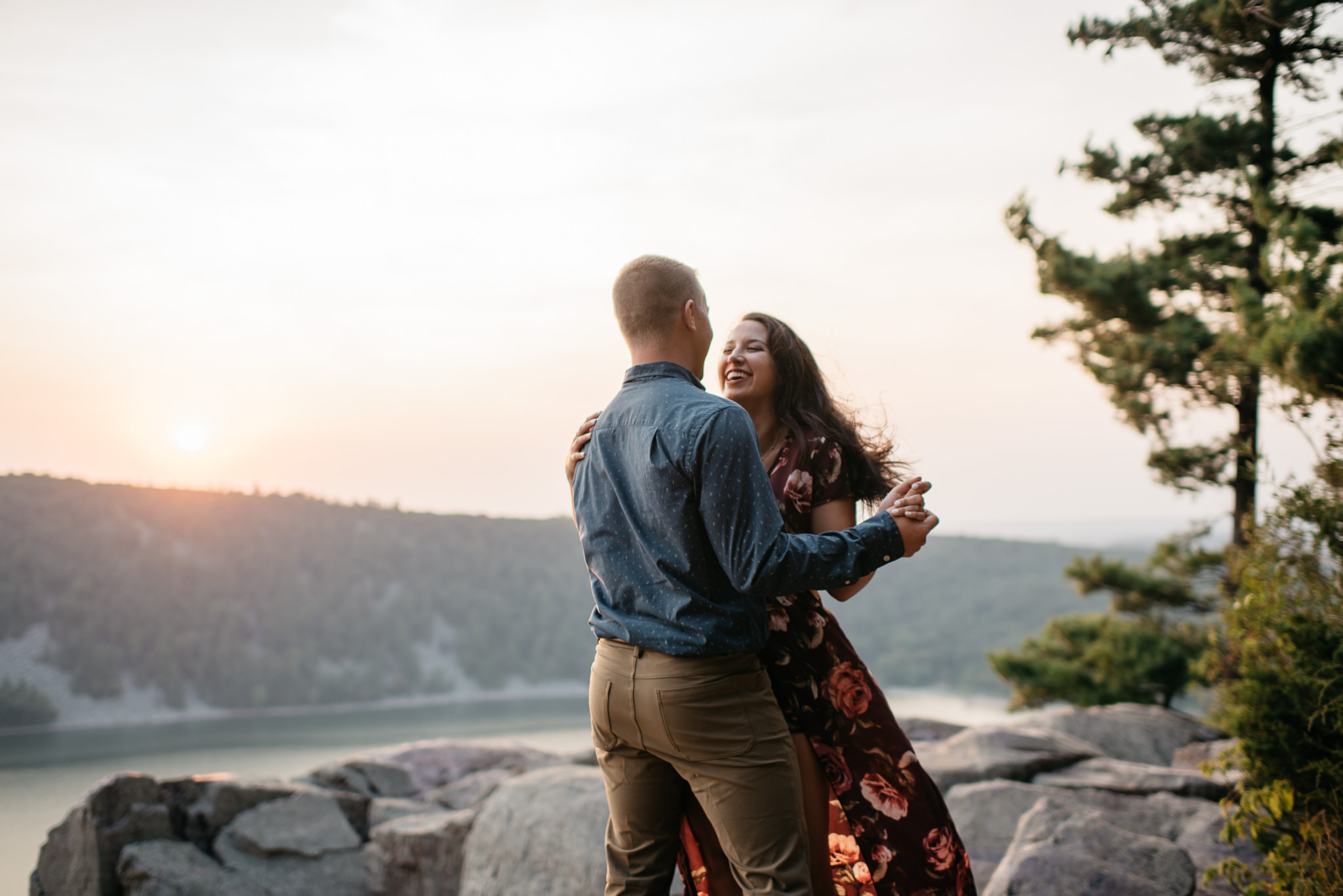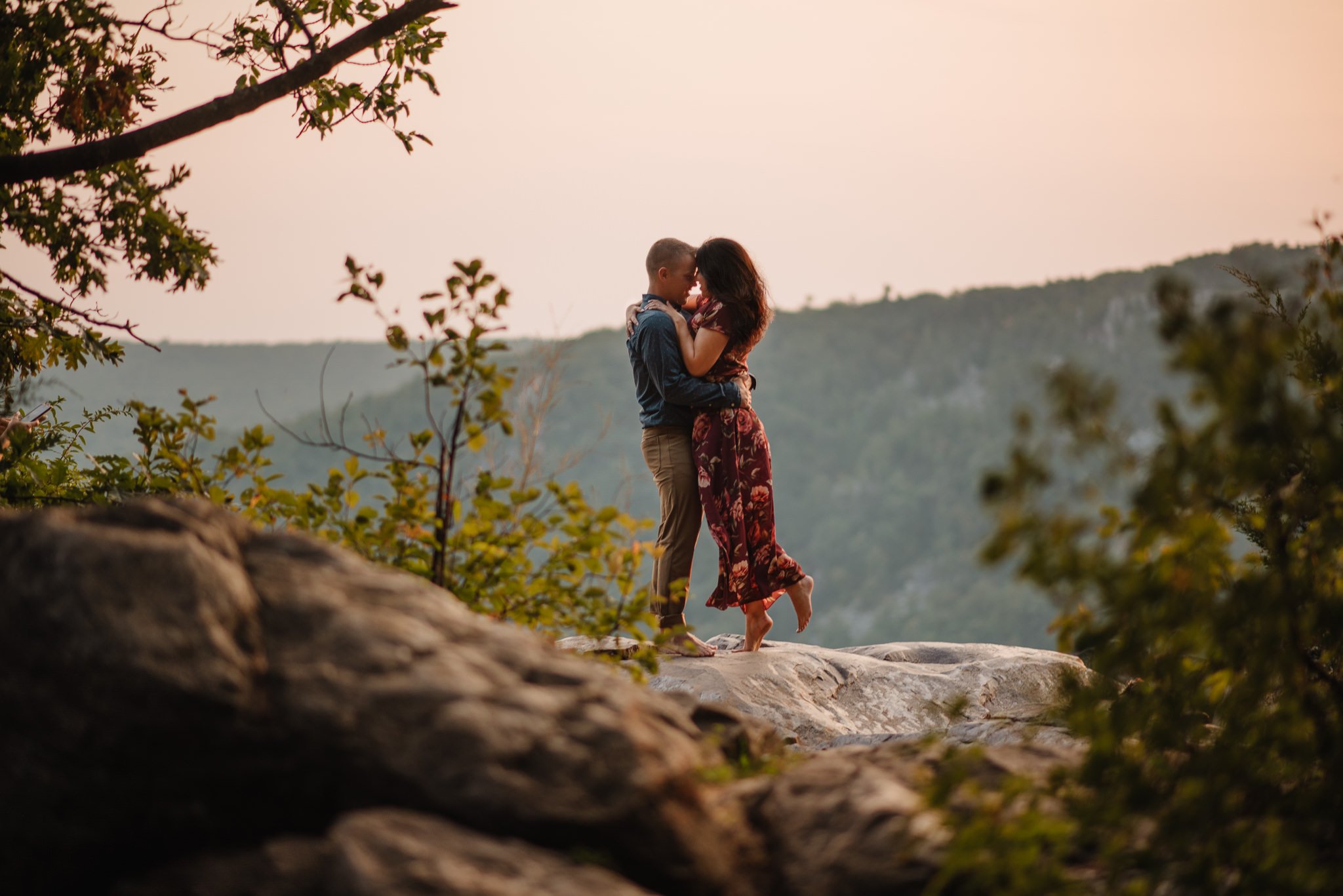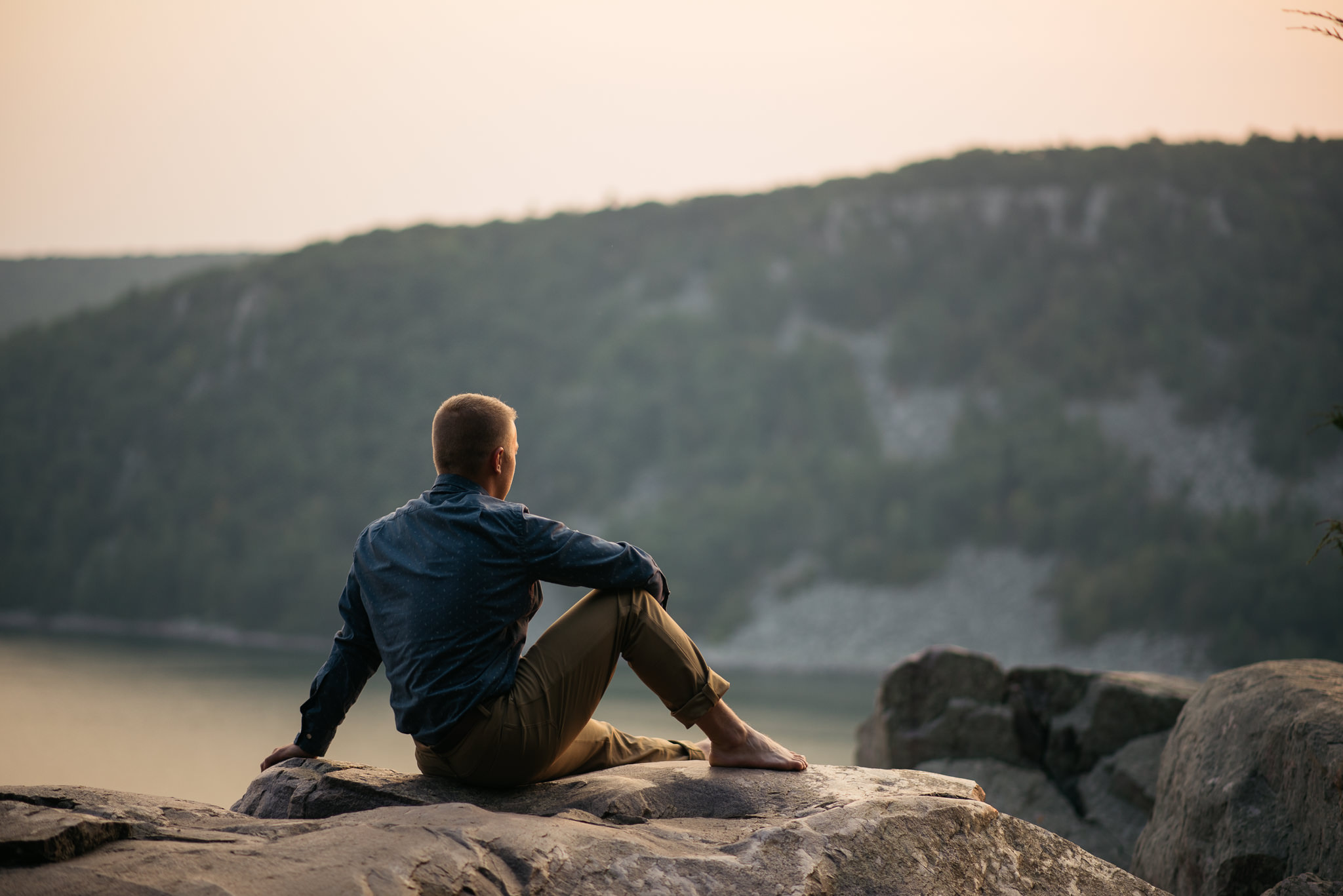 Devils Lake Engagement Session