Fall in Wisconsin is known for it's beautiful colors, pumpkin spiced lattes, bonfires, and most of all, cold weather. On Tessa and Nate's wedding day however, we were greeted with high 70's and sunshine. Fermenting Cellars Winery, located near Janesville and Milton, was the perfect backdrop with the colorful trees, log cabin style house, outdoor fire pit, and the open wall reception area.
Tessa and Nate's ceremony began right as the sun began to fall in front of a brick fire pit decorated with green leaves, white and gold fabric, and lights. The reception was held in a open walled building decorated with flowers from Dana's Gifts and Flowers, a cake from By the Dozen Bakery, and hints of burlap and mason jars to top it off. Once night hit we had a chance to sneak out for some photos under the lights around the property which made for some moody photos.
This was definitely one of our favorite fall weddings ever, congrats Tessa and Nate! We hope to have another opportunity to shoot at Fermenting Cellars Winery, shout out to Bill and Mary, they are so awesome.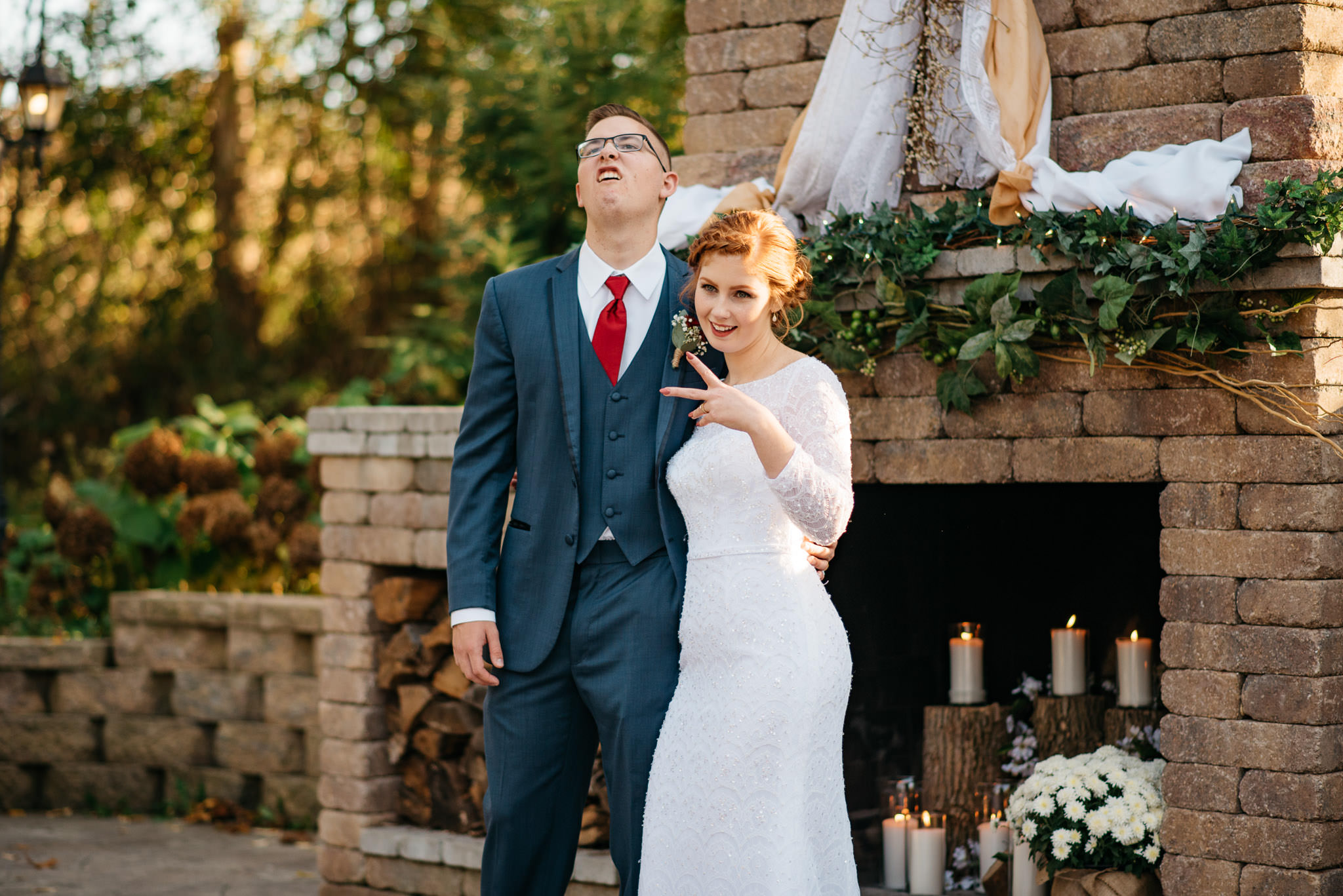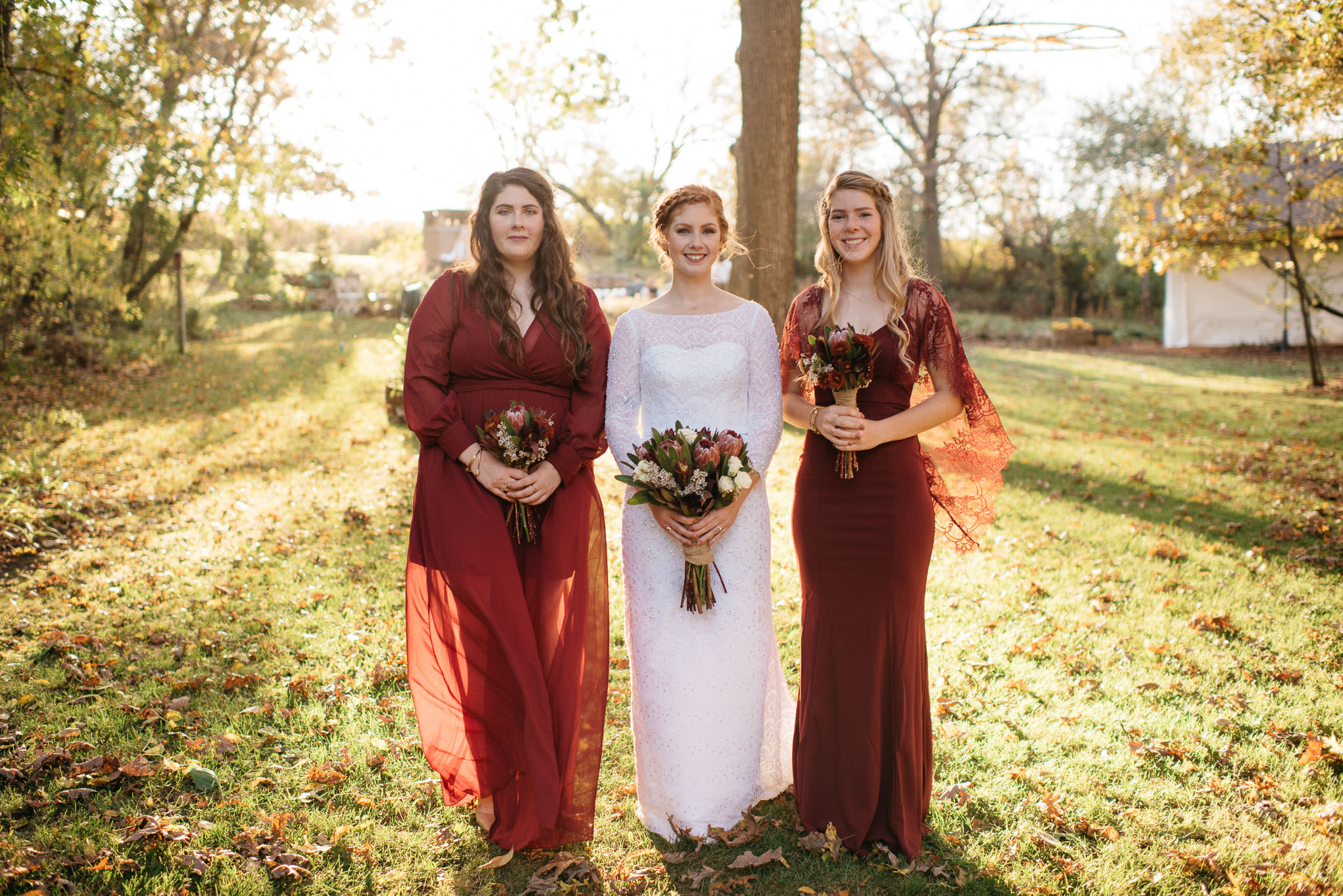 Venue: Fermenting Cellars Winery – Janesville, WI
Rings: Brilliant Earth
Cake: By The Dozen Bakery – Machesney Park, IL
Flowers: Dana's Gifts and Flower Shop – Beloit, WI
Hair and Makeup: Sabrena at Lucette Salon and Spa – Rockford, IL