Get To Know Us
We are a husband and wife photography duo based in Janesville, Wisconsin. We've been shooting weddings together for 4 years and we couldn't be happier, its probably the best job we could ever ask for. Having the opportunity to celebrate love every weekend is truly a gift. We are happy you are here and hope to hear from you soon!
Who we are
We met by chance one day in a friends garage, and that's that, we became inseparable. We spent every waking hour together, soaking up as much of one another as possible. We spend our time going on long walks around our neighborhood admiring the architecture of the houses, exploring in our car, watching The Office for the 100th time, or getting ice cream (shout out to Chocolate Shoppe Ice Cream).
Why we do this
Love. Those 4 letters sum up our purpose. Our love for each other shows us the world in a new light. It makes us appreciate the love stories we capture on the weekends that much more. We feel the tears of joy when the groom sees his bride for the first time in her dress (and sometimes tear up ourselves), we feel the joy and laughter during the speeches, we feel the love between the newly weds. As photographers we get a unique perspective of the wedding day, it a truly amazing experience, and to have the privilege of experiencing that together is just another level of awesome. There's literally nothing else we would rather do than this.
How We Work
The thing that makes weddings so amazing is the emotion. There are so few days in a persons life where you will experience such a wide range of emotions, from the nervous anticipation of seeing your soon to be spouse, to the pure emotional overload of seeing them on the other end of that aisle, to the excitement of that first kiss…the first dance, the music and essence of the day. We are there to communicate it all back to you 5, 10, 20, 30 years from now…

We consider our style to be more documentary, which means we capture the day as it unfolds. We capture the emotions of the day, the love and connection between our couples as well as the laughs and tears of your guests. We want our clients to look back at their photos and remember how they felt in that moment. When it comes to portraits we give as little direction as possible so we can capture authentic emotions.
Want to know more? Ready to book?
Click below and fill out the form, we're excited to hear from you!
SO HAPPY that we went with Ben & Katya! They're so much fun to work, professional, quick to respond, and best of all...passionate about what they do! We had a few guests comment at our wedding about how on top of it they were - always getting the shot and taking candids. SO excited to see the rest of the photos! I could write on and on, but I think their pictures speak for themselves. Pick them, you won't regret it!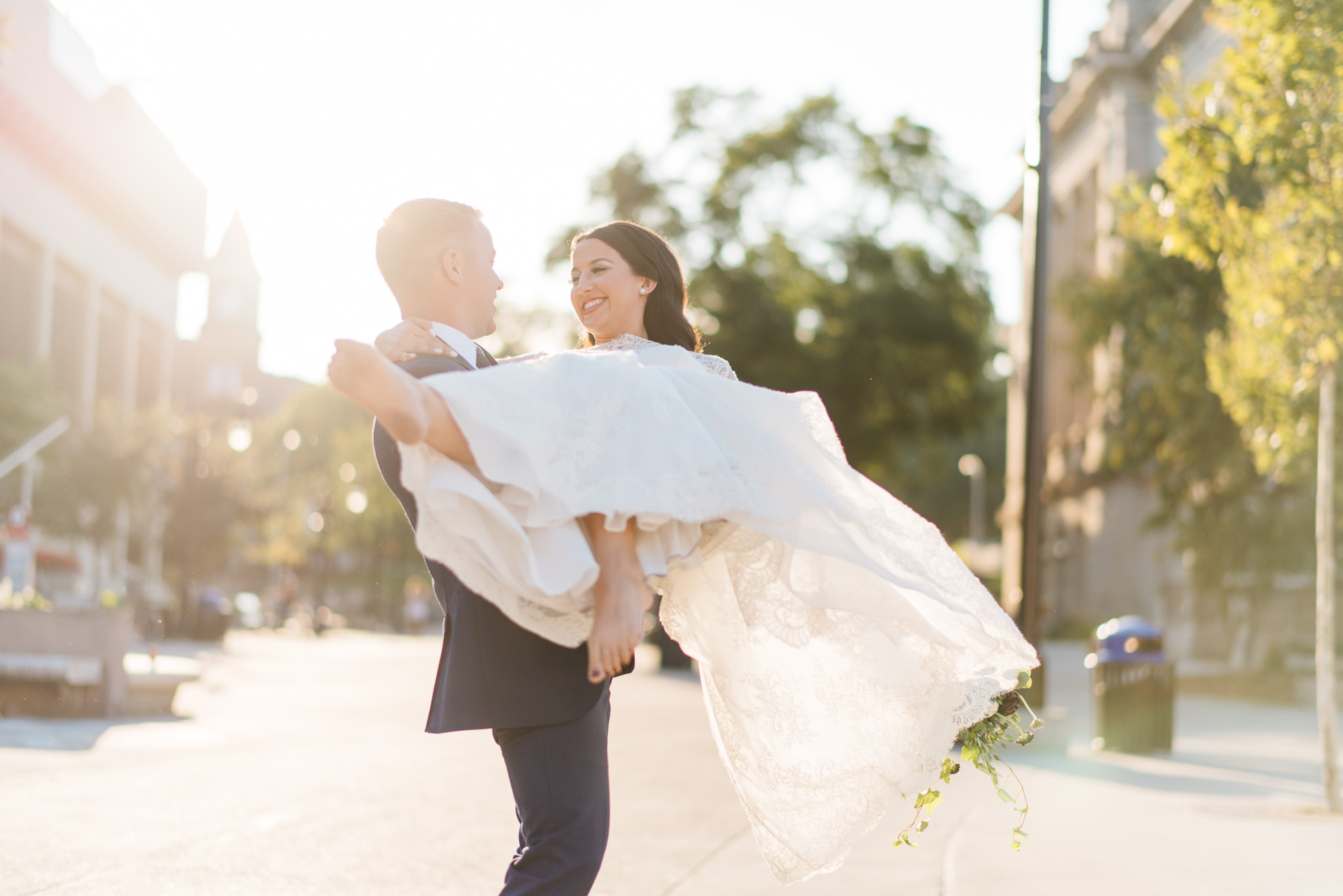 They make such a great team, very laid back and calm! As mother of the bride, I tried to remain calm but pictures are everything to me! I mean after it's all over, that's what you have to look back on!! Well Ben and Katya captured all the pictures and I couldn't have been more pleased!! Pictures I didn't even know were being taken, Highly recommend this husband and wife duo!! And very affordable!
-Cindy McDermott Everson (Mother of the Bride)
Ben and Katya shot our engagement and wedding photos. They were perfect in every way! I highly recommend using them if you are looking for a wedding photographer, you will not be disappointed! They captured many behind the scenes moments that I missed throughout the day and many beautiful posed shots as well. I will cherish our photos for many years! Thank you both so much!
Ben and Katya are a really sweet couple. They photographed my engagement photos and went above and beyond when the weather was not so nice. They were awesome at making our photos look candid, romantic, and creative! Looking forward to them photographing our wedding!